Title on Page
Obstetrics and Gynecology
Obstetrics and Gynecology at Luminis Health
Whether you're in your teens, planning a family or entering your well-earned golden years, our gynecologic and obstetric teams tailor our care to you. We answer your questions, never dismiss your concerns and take the time to talk through your options.
At Luminis Health, we offer caring, non-judgmental gynecological care for all of life's stages. We also monitor women throughout their pregnancy, birth and postpartum journey.
Image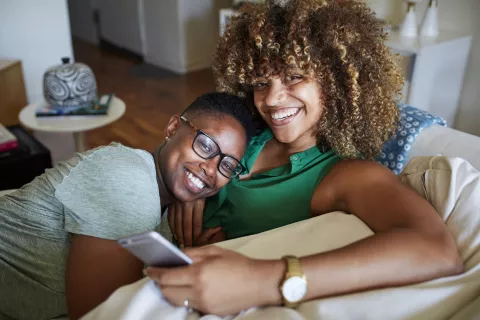 Gynecological care for all your sexual and reproductive health needs
Most women should see their gynecologist every year, beginning when they're sexually active. Your gynecologist checks in with you and answer any questions you may have. We also let you know about recommended screening tests, which can catch problems before they show symptoms.
Your gynecologist can provide:
Pap tests to screen for cervical cancer.
Breast exams and mammograms.
Screenings for sexually transmitted infections.
Routine vaccinations.
Screening and advice to prevent osteoporosis.
Contraception and sexual health counseling.
Referrals to physical therapy.
Treatment for a range of vaginal and pelvic problems.
Management of menopausal symptoms.
Really, there's little your gynecologist can't do. In addition to routine visits, you should also check in with us if you have any concerns that come up between appointments. Too many women don't get help for sexual or vaginal symptoms because they're embarrassed to bring it up. Or they think pain during sex or extremely painful periods are par for the course. (Nope, it's not.)
Trust us — whatever issue you're facing, we've seen it before. Most of the bothersome symptoms women face are very common and easily treatable. Once you hear the reassuring information from us, you'll be glad you mentioned it.
You should see your gynecologist as soon as possible if you have:
Irregular menstrual bleeding.
Heavy menstrual bleeding.
Pelvic pain.
Painful sex.
Vaginal symptoms, such as abnormal discharge, itchiness, burning or odor.
Obstetrical care: Pregnancy, birth and beyond
Our OB-GYN team provides a whole-person approach to pregnancy and birth, supporting you emotionally, physically and cheering you on. During your routine pregnancy appointments, we offer empowering classes at no extra cost. Our Centering Pregnancy program connects you with other women at your same pregnancy stage, to share your advice, fears and joy.
We offer close-to-home care based on your preferences. Do you want a doula and midwife-supported birth? You've got it. Do you prefer a hospital birth with an obstetrician by your side? You'll be glad to know we provide all the tests, monitoring and treatments of a major urban hospital, with a more friendly feel. We offer advanced genetic counseling, expertise in high-risk pregnancies and a state-of-the-art neonatal intensive care unit (NICU) right here in the hospital.
Like you, we're a big believer in holistic care that guides and supports you not just at the clinic, but in your day-to-day lifestyle. That's why our team includes dietitians, educators, counselors and physical therapists.
Physical therapy before your birth helps you prepare for birth and avoid birth complications. Physical therapy after your birth helps you restore your pelvic muscles after the stress of pregnancy and birth.