Title on Page
Surgical Oncology
Surgery is the oldest type of treatment for cancer, but that doesn't mean our methods are outdated. We use the latest minimally invasive techniques for cancer surgery whenever possible.
What Is Cancer Surgery?
In some cases, we use surgery to remove cancer, especially when it's found in just one part of the body. But sometimes surgery is a tool to diagnose cancer or to find out how far cancer has spread.
Cancer surgery is sometimes used alone. But we often combine it with radiation, chemotherapy, immunotherapy or another form of treatment.
Why Choose Luminis Health for Cancer Surgery?
You're in expert hands here at Luminis Health. Our cancer surgeons perform thousands of successful procedures to find and remove cancer. We offer:
A highly trained staff. Our surgeons take part in research and clinical trials to stay at the forefront of cancer care. They're members of several national surgical societies, including the Society of Surgical Oncology.

The right surgery for your condition. Our surgeons are well-versed in traditional open surgery, as well as minimally invasive methods like laparoscopy. We're experts at determining what works best for your individual case.

Robotic-assisted surgery. The da Vinci Robotic surgical system allows surgeons to perform minimally invasive procedures that result in quicker healing.
Why do we use the da Vinci Robotic Surgical System?
Luminis Health was the first in Maryland to use the da Vinci Robotic surgical system. To be clear: A robot doesn't perform the surgery. Rather, this revolutionary method allows us to perform precise surgery by using instruments we guide through a console.
It's minimally invasive surgery, meaning our surgeons can perform procedures through tiny incisions. The miniature instruments move like the human hand, but with greater range of motion.
The advantages of the da Vinci Robotic surgical system include:
A shorter hospital stay.

Less pain.

Less blood loss.

Lower risk of infection.

Less scarring.
What to Expect When You Have Cancer Surgery
Your surgeon is just one part of your treatment team. You see a variety of other specialists — radiologists, nurses, therapists, social workers and nutritionists — before your surgery.
Before surgery, you might have blood and urine tests, x-rays, an EKG or other tests and scans. These tests let us see if other parts of your body are working well enough for surgery.
You'll have to stop eating and drinking at a certain time before the operation. Depending on the surgery, you might need to take a laxative to empty your bowels.
Getting out of bed and moving helps restore your circulation after anesthesia. It jump-starts your digestive tract and helps prevent blood clots, too.
Our Providers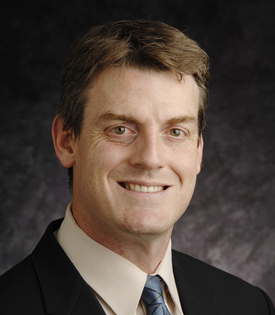 Glen R Gibson, MD, is the Associate Director of the Division of Surgical Oncology at Anne Arundel Medical Center in Annapolis, Maryland. He joined the faculty of Anne Arundel Medical Center in 2005 and has held an appointment as an Assistant Professor of Surgery at Johns Hopkins, training the senior level Johns Hopkins surgery residents.
His clinical focus is a resection of intra-abdominal tumors involving the intestine and solid organs, resection of skin and soft tissue malignancies, and endocrine surgery.  He places a strong emphasis on minimally invasive approaches to cancer surgery.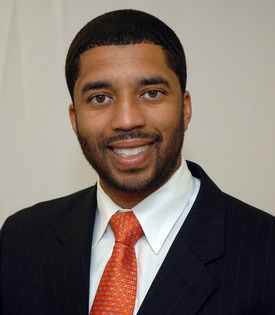 Naeem A. Newman, MD, has joined Anne Arundel Medical Center as a surgical oncologist/general surgeon. Dr. Newman's clinical focus will include surgery for colon, rectal, gastric, pancreatic, and liver tumors, also including soft tissue sarcoma and melanoma.  Dr. Newman will also focus on hernias, surgical thyroid and paratyhroid disorders, gallbladder, and diverticulitis, with an emphasis on minimally invasive surgical approaches.  He is dedicated to a multi-disciplinary approach to cancer care, in collaboration with colleagues from medical and radiation oncology, radiology, endocrinology, gastroenterology and pathology.