About Provider
About Paragraph Header Label
Bio/Care Philosophy Label
Care Philosophy Text
In January 2022, Luminis Health and the DeCesaris Cancer Institute of Anne Arundel Medical Center welcomed its first Chief of Gynecologic Oncology, Dr. Nicholas C. Lambrou. Originally from Salisbury, Maryland, Dr. Lambrou completed his residency at the Johns Hopkins Hospital and University. After completing fellowship at the University of Miami, Dr. Lambrou served as associate professor and has authored or co-authored multiple peer-reviewed publications, book chapters and editorship. He has participated in the latest clinical trials in the treatment of ovarian, endometrial and cervical cancers. Due to his early adoption of robotic surgery, Dr. Lambrou has become widely recognized as an expert and instructor in robotic gynecologic surgery.
Prior to joining Luminis Health, Dr. Lambrou served as chief of gynecologic oncology and director of robotic minimally invasive surgery for one of the largest health care systems in South Florida. Dr. Lambrou's areas of interest include the treatment of women with gynecologic cancer, cancer prevention strategies and advanced gynecologic surgery. His focus is to provide thoughtful patient-centered consultation with attention to the highest quality outcomes.
Dr. Lambrou has been named a Top Doctor by Castle Connolly since 2013.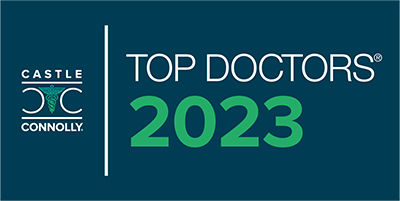 Provider Credentials
Credentials Section Label
Education & Training Label

Label

Education & Training
Education & Training
Fellowship - University of Miami Jackson Memorial Hospital GME
Residency - The Johns Hopkins Hospital
Medical School - Boston University School of Medicine
Certifications
American Board of Obstetrics & Gynecology
American Board of Obstetrics & Gynecology